We Replace The Broken Parts
Filters are the first step of ensuring the air you breathe is free of odor, oils, debris, and dirt. Sometimes, filters become too dirty or fail to work altogether. In these times, our experts can help! We provide quick and effective services for filter replacements. We will not only supply you with new, clean, and functional filters, but we will do so at a fair cost! With us, you can rest assured knowing the air you breathe was filtered with care!
Cleaning And Caring For Your Air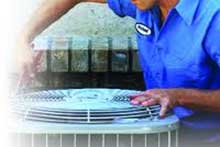 The filter in an air ventilation system is the first step to clean, uncontaminated air. The system uses the filter to process the air by collecting dust, debris, odor and oil. However, over time, filters can become too dirty, which results in the dirt being circulated back through your space. Not to worry, our experts can help! Our team has expertise in cleaning filters to remove dirt, oils and debris, and get your system in tip-top shape! We'll come and clean your filters in no time and all at the best possible cost!
What Is Broken Can Be Fixed
HVAC ducts keep the air we breathe fresh by collecting the unwanted particles. When these particles pile up, they can cause the HVAC ducts to malfunction. A duct in need of repair will not provide your space with the ventilated, clean air that is necessary to keep an optimal environment. Our experts will repair the broken ducts, all before you know it!
Trouble Means It's Time To Restart
Is the air in your home too warm or cold? Do you hear noises coming from the vent? Our team offers a range of troubleshooting services for several ventilation problems ranging from poor insulation to loosely mounted sensing bulbs. Whether your pressure duct is leaking, or the temperature sensor needs recalibration, we have you covered!
Call Us Now!
Don't wait to start breathing quality air. Call us today to speak to an expert from our team and schedule an appointment!